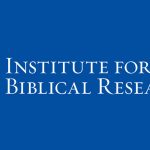 Website Bethel Seminary
Job Summary
This newly-endowed professorship in Theology will join the faculty of Bethel Seminary and teach courses to future leaders in systematic theology, ethics, philosophy, and related fields. This professor will represent Bethel Seminary in professional conferences, publications, and presentations.
Bethel Seminary was founded in 1871 in Chicago, just after that city's great fire. Christian sea captain John Alexis Edgren founded the Baptist Union Theological Seminary to train Swedish pastors for congregations of Baptist immigrants fleeing persecution by the state church in their Scandinavian homeland. Bethel Seminary continues to offer theologically sound, biblically-based instruction based on our Three Centers philosophy featuring the integration of biblical and theological foundations, spiritual and personal formation, and transformational leadership.
Responsibilities
Teach 7 graduate courses per year in systematic theology, ethics, philosophy, and related fields
Mentor students in master's and doctoral programs
Engage in research to advance knowledge of the discipline and advance Bethel Seminary's reputation in the academic guild
Develop courses and assignments ensuring that students are aware of the contextual nature of theological inquiry and the broad contours of Evangelical theology
Serve on committees serving the seminary and the broader university
Participate in community-wide activities such as program assessment and strategic planning
Serve the church through membership in a local Converge church
Experience
At least 8 years' experience teaching in postsecondary institutions and a record of scholarly publications.
Education
Ph.D. in theology, ethics, or philosophy
MDiv or ministry-related master's degree preferred