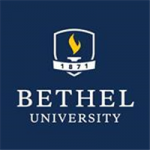 Website Bethel Sminary
Job Summary
Tenure-track position in Old Testament at Bethel Seminary St. Paul. Academic rank
commensurate with qualifications and experience.
Responsibilities
Teach a full-time load (seven 3-semester hour courses or equivalent per academic year).
Teaching assignments include Old Testament content, hermeneutics, exegesis, and
Hebrew language, in both in person and online delivery systems. Other faculty
assignments include faculty meetings, mentoring of students, and committee work.
Skills
Candidates should be capable of inspiring teaching, scholarship, effective leadership
of Old Testament teaching, and competent management.
Candidates should demonstrate ability to engage students actively and to contribute
to an intercultural learning community both in a classroom and online.
Candidates should be eager to teach Old Testament in a seminary context and to
integrate biblical content and exegesis with transformational ministry leadership and
spiritual and personal formation.
Candidates should have proficiency in communicative teaching of Hebrew or a
willingness to develop this proficiency, along with the capacity to develop and
implement effective online teaching of Hebrew.
Candidates must agree with the Bethel University Affirmation of Faith, and agree
with and live by the Covenant for Life Together.
Experience
Ideal candidate will have success in instruction of Old Testament content and exegesis,
ministry leadership involvement, and relevant intercultural experience.
Education
Ph.D. in Old Testament/Hebrew Bible or closely related field. (Strong candidates who
are ABD may be considered.) Ministry or Bible related master's degree required, MDiv
preferred.
Additional Information
Salary and rank commensurate with qualifications and experience.