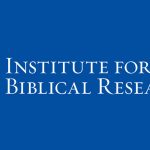 Website Calvin Theological Seminary
Tenure track opening in Old Testament
Responsibilities to begin July 1, 2022
We also anticipate future openings (full-time or adjunct or affiliate faculty) in the following areas or combinations:
New Testament
Philosophical Theology
Preaching/Communication
Latino/a Ministry Program Leadership
We want faculty members who engage students, the church, and the wider culture through teaching, mentoring, preaching and scholarship. We especially encourage applications from women and members of ethnic minority groups.
Tenure track faculty members are asked to be committed to the confessions and mission of the Christian Reformed Church in North America (crcna.org).
To express interest in these openings, send your CV and cover letter (which addresses your familiarity with Reformed theology, teaching experience across different modalities, leadership experience, ministry experience, scholarship, and three references) to [email protected]inseminary.edu by November 15, 2021 to be considered during the first review. If you have questions, please direct them to [email protected] We would welcome nominations for these positions as well.