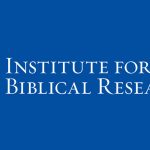 Website Central College
Central's DEPARTMENT OF PHILOSOPHY AND RELIGIOUS STUDIES seeks a one-year lecturer in Biblical Studies. The successful candidate will teach survey courses in Old Testament and New Testament studies, as well as intermediate-level coursework in the Gospels, the Prophets, and electives of their choice.  Religious studies courses are part of Central's general education curriculum and attract students from all disciplines.  Applicants should have a strong foundation in Biblical Studies, especially in the New Testament.  The ability to offer coursework in a non-Western tradition (e.g., Judaism) or modern religious thought, or to supervise ministry internships, is helpful but not required.    Potential candidates should be committed to undergraduate teaching, and have an understanding of, and appreciation for, the liberal arts environment.
Central's department of philosophy and religious studies is comprised of collegial and dynamic faculty who are committed to the liberal arts as well as to excellence in teaching and scholarship. Although philosophy and religious studies are separate programs within the department, it is important that the successful candidate be open to engaging in dialogue with students and colleagues on questions of faith and reason.
Graduates have pursued advanced degrees in religious studies and philosophy, as well as ministry and other careers. Over 93% of Central graduates are employed, in graduate school, or completing meaningful service within one year of graduation.
Requirements:
Applicants should have a PhD in Religious Studies or related field and be committed to excellence and innovation in a liberal arts educational environment.  ABD candidates with significant teaching experience may also be considered.
Application Instructions:
To apply for this position, visit http://www.central.edu/job-seekers/.  Review of applications will begin immediately and will continue until the position is filled. Candidates recommended for employment are subject to a background check. Please submit the following materials online:
1.  a letter of application relating your qualifications to the position at a liberal arts, residential college.
2.  an updated curriculum vitae
3.  copies of undergraduate and graduate transcripts
4.  a statement of teaching philosophy
5.  Three confidential letters of reference addressing the candidate's qualifications for this opportunity at a liberal arts college can be sent electronically to [email protected] or mailed to:  Vice President for Academic Affairs & Dean of the Faculty, Central College, 812 University, Pella, Iowa 50219.