Full Time
This position has been filled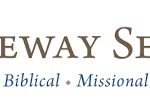 Website Gateway Seminary
JOB TITLE: Director of Library Services
REPORTS TO: VP for Academic Services (VPAS)
DEPT: Academic Services
LOCATION: Ontario, CA
EXEMPT: Yes
TYPE: Regular Full-time
EFFECTIVE: August, 2020
Summary: The Director of Library Services is responsible for the overall direction of the library system for the Seminary within the Seminary's policies, procedures, and supervision.
Core Values: The candidate must possess a strong commitment to the mission of Gateway Seminary, be an active member of a Southern Baptist Church, and possess a clear understanding of Baptist history, organization, polity, and culture.
Gateway Seminary is a confessional institution owned by the Southern Baptist Convention. While the seminary serves the larger evangelical Christian community, employees must embrace the values and standards the seminary represents as it fulfills its mission of shaping Christian leaders. Employees are expected to abide by the Baptist Faith and Message 2000, as well as our bylaws.
Education and/or Experience: A Master's Degree in the field of Library or Information Science from an accredited school is required; a doctorate or candidacy for the doctorate in the field of Library Science, biblical studies, theology, or related field is preferred; experience supervising the work of a professional library at graduate level is required.
To view the full job description and apply online, please visit: gs.edu/about/employment/
Any questions may be directed to: [email protected]