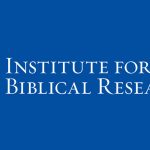 Website Fuller Theological Seminary
Seminary to equip people for ministry
Fuller Theological Seminary
School of Mission & Theology
Old Testament, New Testament, and Biblical Studies & Missiology
Tenure-Track Faculty Series
Profile of available positions
Fuller Theological Seminary seeks applicants for three full-time tenure-track faculty positions to begin in July 2023:
1) David Allan Hubbard Chair in Old Testament (associate or full professor);
2) George Eldon Ladd Chair in New Testament (associate or full professor);
3) Arthur Glasser Chair in Biblical Theology of Mission (junior candidates with an Old Testament-and-mission specialization are encouraged to apply).
The successful candidate will be a full-time faculty member in the School of Mission & Theology. Fuller Theological Seminary, embracing the School of Mission and Theology (SMT) and the School of Psychology & Marriage and Family Therapy (SOPMFT), is a multidenominational, international, and multiethnic community dedicated to providing indispensable formational education for diverse Christian leaders everywhere. We celebrate diversity and are committed to creating an inclusive and equitable environment for all employees.
Fuller's academic programs are enriched by a number of centers and institutes, including centers that focus on theology and the arts, recovery, leadership, film, youth and emerging adults, and thriving/flourishing. Additionally, several centers serve Fuller's diverse student population, including the Center for Asian American Theology and Ministry, Korean Studies Center, Centro Latino, Pannell Center for Black Church Studies, and Chinese Studies Center. These centers offer conferences, lectures, advocacy for students and staff, and support a variety of relevant courses, including courses in Korean and Spanish, all consistent with our Strategic Approach to Inclusive Excellence (SATIE).
A diverse, equitable, global focus is central to Fuller's mission and our SATIE. A major commitment to promote institutional viability and vitality that is noted in the SATIE is to "recruit, retain, and promote a diverse administration, staff, and faculty" (p. 3). We are committed to providing strategic support for these faculty on an institutional level including peer mentoring and community support. This priority is more urgent in light of the underrepresentation of female faculty and minority faculty. To that end we are conducting a cluster hire for several positions in our school, including the Homer Goddard Chair in Transformational Church Ministry.
Qualifications
PhD or equivalent in
a) Old Testament or cognate field (Hubbard Chair/OT appointment);
b) New Testament or cognate field (Ladd Chair/NT appointment);
c) Old Testament (five courses a year) and Bible & Mission (one course a year) (Glasser Chair/Biblical Theology of Mission appointment).
An M.Div. or equivalent, with ecclesial experience and ordination preferred, and demonstrated record of service to the church essential.
In light of our commitments to serve the culturally, ethnically, racially, and theologically diverse student body of the seminary, experience in Black Church studies, Latina/o theology, or Asian American theology and ministry is preferred,
Ability to teach in Spanish or Korean-language programs a plus.
Proven record of effective teaching; the successful candidate will offer core and elective courses in the MDiv and related masters degree programs, and conduct seminars and mentor students in the ThM/PhD programs.
Proven record of research and publication, with ongoing research plans.
Commitment to formational theological education in the service of the local and global church, to shaping leaders and practitioners for the church's mission and ministry, to the spiritual formation of  students, and to supporting and mentoring women and men in pastoral and other leadership positions.
Faith and lifestyle congruent with the mission of Fuller Theological Seminary as expressed in its statement of faith, community standards and institutional commitments.
Rank and Other Considerations
Tenure-track.
Rank dependent on qualifications and experience (including appointment to Ladd, Hubbard, and Glasser chairs for qualified candidates).
Twelve-month contract.
Teach full time: the equivalent of six courses or at least 120 masters students per year on the quarter system.
Sabbatical quarter every seventh quarter.
Location: Hubbard & Ladd appointments in Pasadena, California, and Glasser appointment in Houston, Texas.
Date positions available: 1 July 2023.
Application Information
Applicants for faculty positions in the School of Mission & Theology are asked to submit the following materials electronically:
A letter of interest.
A curriculum vitae, indicating education, teaching experience, publications, and other professional qualifications.
A statement of commitment and approach to teaching and mentoring underrepresented students and women, and that evidences commitment and efforts toward inclusion and diversity in teaching.
A list of three references with institutional affiliation and contact information, representing academic qualifications. Note: references will be contacted once the Search Committee identifies a short list of candidates.
The search committee will continue to receive applications through the summer months and into the next academic year until such time as the position is filled and the announcement is removed from the Fuller employment site; the committee will begin formal review of the applications by October 1 and will reach out to request more information from applicants as needed.
Fuller Theological Seminary is an Equal Employment Opportunity/Affirmative Action employer. To the extent required by law, all qualified applicants will receive consideration for employment without regard to race, color, religion, sex, national origin, disability, or protected Veteran status. As a religious institution, Fuller Theological Seminary is permitted and reserves the right to prefer employees or prospective employees for certain positions on the basis of religion.
Contact information
Persons with questions about this position or the application procedure may contact us at: [email protected] Application materials should be submitted electronically to the same email address and uploaded to https://www.fuller.edu/employment/ (follow the prompts to find the position and apply).
Contact information
Amos Yong, Dean
School of Mission & Theology
Fuller Theological Seminary
135 N. Oakland Avenue
Pasadena, CA 91182 USA