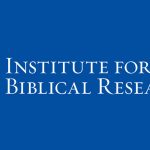 Website Houston Baptist University
Professor of Theology (Open Rank in Historical/Systematic Theology or Practical Theology) + Online Coordinator 
Position summary:
Houston Baptist University is a private, Christian university in the heart of Houston. We have a Baptist heritage, a "mere Christian" faculty from many denominations, and a new theological vision statement: https://hbu.edu/about-hbu/ten-pillars/pillars/. Houston is one of the most diverse and fastest growing cities in the nation. HBU reflects this with our growth and our demographic diversity. We continue to break records with our incoming freshmen class sizes, and our online offerings continue to grow as well.
The School of Christian Thought is growing in size and the number of program offerings. This year, the School of Christian Thought will launch our first doctoral program – the DMin – which offers two tracks: New Testament and Faith & Culture. A key part of our growth has been our embrace of online teaching. We now have students across the globe pursuing their bachelor's and master's. We are searching for someone to join our team with a passion to teach our online students and lead our online programs.
Incoming faculty will join a warm community of scholars with active research projects. Community life in the school centers around our fortnightly research seminar with faculty, students, and guest speakers joining in the room and virtually from around the world. We also host weekly prayer gatherings and meals with students.
HBU seeks to fill the following faculty position within the School of Christian Thought: Assistant, Associate, or Full Professor in one of the following areas: Historical/Systematic Theology or Practical Theology. Additionally, candidates will serve as the Online Program Coordinator for the School of Christian Thought.
Review of applications will begin immediately and will continue until the position is filled. Interested applicants should email [email protected] a CV and a cover letter indicating your vision for Christian online education and agreement with the new Ten Pillars: https://hbu.edu/about-hbu/ten-pillars/pillars/ Qualified applicants will then be encouraged to apply.
Job Responsibilities 
Provide vision and leadership for Christian, online education
Act as liaison between the School of Christian Thought and Pampell Online Division
Help in the hiring and mentoring of adjuncts for online course sections
Staff the online courses with instructors, working together with the Department Chairs
Oversee the development and maintenance of online courses
Be the first point of contact for online students and faculty
Teach a 4-4 load, at least half of which will be online
Perform other duties as needed
The successful candidate will: 
Provide excellent teaching to undergraduate and graduate students in a variety of delivery formats;
Actively integrate the Christian faith in teaching;
Actively engage in scholarly work in their related discipline; and,
Engage in various service activities to the School, University, and community.
Qualifications: 
Candidates should have an earned PhD.
Professional experience within the candidate's discipline or in a related field will be an advantage.
HBU seeks candidates with an active Christian faith who are willing to integrate faith and learning in the classroom. The candidate must be able to document an excellent teaching record and provide evidence of scholarly interests and achievements.