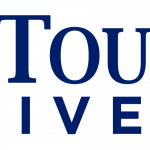 Website LeTourneau University
LeTourneau University
LeTourneau University
School of Theology and Vocation
Assistant/Associate Professor of Biblical Studies (Old Testament)
DATE:                       April 14, 2022
LOCATION:              Longview, TX
REPORTS TO:           Chair, Department of Theology
Schedule:               This is a nine-month, tenure-track position that requires teaching four courses per semester. Classes and other responsibilities are conducted primarily weekdays but may include some evening classes and independent studies.  Attendance may also be required at some evening and weekend events.
Position Responsibilities
·         Serves as a faculty member in the department of Theology, teaching the full range of Old Testament offerings in the curriculum, including biblical Hebrew.
·         Services the teaching of the Theology and Vocation Core curriculum for all students at LeTourneau, including Biblical Literature (BIBL 1033) and/or Biblical Theology for the Christian Life (THEO 2043).
·         Maintains excellence in classroom teaching and promotes creative and engaging pedagogical practices that align with the mission of the School of Theology and Vocation.
Participates actively in the university learning community by serving on department, school, and/or university committees and special service assignments.
·         Provides leadership, support, and advocacy of department initiatives in concert with the mission and academic culture of LeTourneau University.
·         Contributes to the strategic vision of the university, especially as described in the university's white paper.
·         Actively engages in student mentoring, advising, and extracurricular activities and events.
·         Maintains a strong scholarly agenda that exemplifies academic engagement and currency in the field.
·         Actively invests in a local church body and other ministry activities.
Qualifications
·         A vibrant Christian faith and a desire to participate in the mission of the School of Theology and Vocation and LeTourneau University.
·         A doctorate in the field of Old Testament studies.
·         A love for undergraduate education and preparing students from all academic disciplines for faithful participation in the life of the church and in God's mission in and for the world.
·         A commitment to excellence in both residential and online programs
·         Able to work collegially and collaboratively with faculty, staff, and coaches across campus.
Salary and Benefits
Salary is competitive and commensurate with experience and other qualifications. LeTourneau University offers an innovative healthcare package with many options, personal budget, telemedicine, year-round support, and more. LeTourneau University also provides life insurance, contribution to a retirement program, and tuition assistance.
Date Position is Available: July 2022 with flexibility to start in January or July of 2023.
Procedure for Application
Applicants should submit a letter of interest, CV, completed application, and copies of unofficial transcripts to [email protected] by May 1, 2022 for full consideration. Applications will be reviewed in the order received and will continue until the position is filled. Electronic applications are required and are available from www.letu.edu/jobs or from the Business Office at LeTourneau University, 2100 S. Mobberly Avenue, Longview, TX. Address application packets to:
Dr. Benjamin Caldwell, Provost & Vice President for Academic Affairs
LeTourneau University
P.O. Box 7001, Longview, Texas 75607-7001
FAX (903) 233-3201 | Phone (903) 233-3210
Web Address: www.letu.edu
E-mail application and inquiries to: [email protected]
In accordance with applicable provisions of federal law, applicants for employment who are in agreement with the educational mission of LeTourneau University and applicants for admission to educational programs or activities are considered without discrimination on the basis of race, age, sex, handicapping condition, national origin or genetic information.  Inquiries about this policy should be directed to the Director of Human Resources, (903) 233-4170.
About the School of Theology and Vocation
The School of Theology and Vocation exists because LeTourneau University is intentional about being a Christian university, where students, faculty, and staff deepen their commitment to Christian teaching, learning, and living. The School of Theology and Vocation prepares our majors to interpret the Bible and lead communities into deeper expressions of Christian discipleship in a variety of ministry context; we also are tasked with equipping students from every major to help them explore their Christian calling (or vocation) and how it is connected to their studies and their career aspirations. In addition to this, we work with faculty across campus to encourage reflection on the ways in which Christian faith informs our academic disciplines, and the ways in which our shared and intersecting work as professors is mutually enriching both for faculty and for students. Thus, the three-fold mission of the School of Theology and Vocation is (1) to deepen the University's commitment to Christian teaching, learning, and living; (2) to orchestrate integrative collaboration across the various sectors of the University to produce holistic programming that aims at a Christian vision of vocation and the formation of Christian virtue; and (3) to extend the reach of the department of Theology on campus, in the wider community, and within the local and universal church.
About the University
LeTourneau University is the premier Christian polytechnic university in the nation where educators engage students to nurture Christian virtue, develop competency and ingenuity in their professional fields, integrate faith and work, and serve the local and global community.
LETU is a Christ-centered, interdenominational institute of higher learning offering more than 85 undergraduate and graduate degree programs in arts and sciences, aviation, business & technology, communication, computer science, criminal justice, education, engineering, nursing, psychology & counseling and theology & vocation. LETU's 2,700 students represent nearly all 50 states, more than 30 foreign countries, and around 50 different denominational groups.
LETU is consistently recognized by U.S. News and World Report as one of "America's Best Colleges," and the engineering program is ranked nationally. LeTourneau University is accredited by the Southern Association of Colleges and Schools Commission on Colleges (1866 Southern Lane, Decatur, Georgia 30033-4097, telephone 404-679-4500, at http://www.sacscoc.org) to award associate, baccalaureate and master's degrees. LeTourneau University's engineering and engineering technology programs are accredited by the Engineering Accreditation Commission and the Technology Accreditation Commission of the Accreditation Board of Engineering and Technology, 111 Market Place, Suite 1050, Baltimore, MD 21202-4012 – telephone: 410-347-7700. The Carnegie Foundation classifies LeTourneau University as a Master's (Comprehensive) University II.
The 162-acre main campus is located in Longview, Texas, a progressive hub city with an MSA of over 190,000, nestled among the beautiful pine-forested hills and lakes of East Texas. It is approximately 120 miles east of Dallas, Texas and 60 miles west of Shreveport, Louisiana.
See https://www.letu.edu for more information.