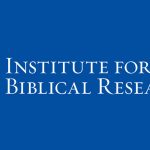 Website Northern Seminary
Northern Seminary (Lisle, IL) seeks an Assistant Dean to manage the for-credit courses offered at Seminary Now, in partnership with other seminaries.
Seminary Now is an online streaming video platform currently offering non-credit courses. With funding from Lilly Endowment, Northern Seminary and partner schools will collaborate to offer for-credit exploratory courses through the Seminary Now system.
Interested applicants should submit resumes to Dr. Jason Gile at [email protected].
Qualifications include:
A doctorate in a theological or ministerial field preferred
Experience or aptitude for academic administration
Proficiency in educational technology, digital media, and learning management systems
The major components of the job may be summarized as:
Develop and manage the infrastructure and services for the Seminary Now for-credit course offerings
Coordinate the creation of for-credit courses, as directed by the Executive Director, in collaboration with partner seminaries
Work with partner schools in the ongoing offering and management of for-credit courses through the Seminary Now system
Oversee the student experience and ensure student satisfaction
Work with partner schools in cases of student discipline and student complaints