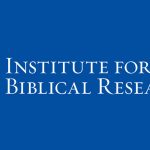 Website Taylor University
Taylor University is seeking applications and nominations of distinguished candidates for a faculty appointment in the Christian Ministries undergraduate program, with possible additional duties in the Master of Arts in Ministry graduate program.  This non-tenure track but continuing position begins in August 2021.  Rank and salary are dependent upon qualifications and experience.
Qualifications
An appropriate earned graduate degree (or degree pending) and prior ministry experience are required. A specialization in a particular area of ministry is preferred (e.g., children, youth, urban, camping).  Quality teaching with some college/graduate teaching experience and hybrid or online teaching experience are desirable.  Candidates should also be ready to testify to their personal experience of salvation in Jesus Christ, affirm their belief in the university's statement of faith, and agree to abide by and practice other standards listed in the university's foundational documents.
Responsibilities
The appointee will teach courses in the undergraduate Christian Ministries program, with additional teaching in the Master of Arts in Ministry program as an option.  Applicants should be ready to teach a variety of classes across the undergraduate and graduate curriculum, with a focus on Spiritual Formation, Leadership Development, Teaching, and Christian Discipleship. Faculty teaching loads are twenty-four hours spread over a 4-1-4 academic calendar year.
Department
The BSCP department consists of thirteen full-time faculty members (3 currently full-time in Christian Ministries, plus adjuncts) and provides instruction in biblical literature, theology, Christian ministry, philosophy, and intercultural studies.  Undergraduate majors are offered in biblical literature, Christian ministries, philosophy, youth ministry, and intercultural studies (missions). A Master of Arts in Ministry degree is also run by faculty in the department. Graduates in all programs sometimes pursue additional schooling, though many students enter into (or continue in) church and parachurch vocations immediately upon graduation. The department also contributes significantly to the foundational core curriculum of all undergraduate students.