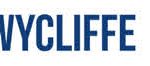 Website Wycliffe Hall
The Evangelical College in the Heart of Oxford
Wycliffe Hall is seeking to appoint a Tutor in Old Testament to play a vital role in the Hall's vibrant community. This is an opportunity for an experienced theological educator to train ordained and lay leaders for the Church, and to equip students to read the Bible well.
Wycliffe Hall is an Evangelical College in the heart of Oxford and is a Permanent Private Hall of the University of Oxford, committed to excellence in teaching and research. Our vision is to see the nations transformed by the gospel, for which we are renewing Christian leaders in prayer, character, preaching and thinking. We have around 120 students, of whom about 60 are Church of England ordinands. Students study for undergraduate and postgraduate qualifications from the certificate level to the doctorate, and come from a wide variety of backgrounds.
The post is full-time contract, initially for three years, though applicants wishing to teach part-time would be welcome. The salary is £32,054, plus £15,000 per annum housing allowance and normal benefits. The usual place of work is Wycliffe Hall, 52-54 Banbury Road, Oxford, OX2 6PW.
For further details, see the Job Description here.
To apply for this post, please send the following:
A full CV
A covering letter, including a brief statement of your vision for how the study of the Old Testament contributes to evangelical theological education (not more than 600 words).
The names and contact details of two referees
Please send applications to [email protected].
The closing date for applications is 18 December 2020.
Interviews are in early January 2021. Invitations to interview will be sent before Christmas.
A start date of 1 September 2021 is envisaged, but earlier would be welcome.
Women and ethnic minorities are especially encouraged to apply.