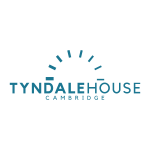 Website Tyndale House, Cambridge
Institute for biblical studies and residential research library
Are you a biblical scholar who desires to promote informed attitudes to the Bible? Tyndale House is seeking to recruit a post-doctoral Research Associate or Junior Research Associate (dependent upon experience) for a 24-month post.
Tyndale House is an institute for biblical studies and a residential research library which aims to grow an international research community, to present the value of the Bible at the highest academic level and to resource the Church to understand and trust the Bible.
The post holder will be engaging in and publishing high level biblical onomastics research and undertaking scholarly tasks which advance existing collaborative projects at Tyndale House. The aim of the role is also to engage in popular communications and to promote the work of Tyndale House, for example by networking and teaching.
In addition to biblical languages, the ideal candidate will have knowledge of at least two languages related to the Bible, especially Ugaritic. Some knowledge of Akkadian, Hurrian, Hittite, and/or Luwian is desirable. They will also have the ability to conduct philological research in ancient Near Eastern languages, especially Ugaritic and Classical Hebrew, and to engage with secondary literature in modern research languages.
There is an Occupational Requirement for the post-holder to be an active, practising, evangelical Christian.
If you feel this position corresponds to your knowledge, skills and values, and playing a role in fulfilling the purpose of Tyndale House excites you, then we would love to hear from you.
For more information, the full job description and how to apply, please visit: https://tyndalehouse.com/jobs/vacancy-research-associate-in-old-testament-ugaritic/
Location: Tyndale House, Cambridge
Hours: Full Time; Part time hours will be considered
Closing Date for Applications: Friday 29th April 2022
Start Date: Autumn 2022