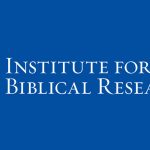 Website Western Theological Seminary
Western Theological Seminary
Holland, Michigan
Western Theological Seminary (WTS) is an evangelical and ecumenical community of faith and learning in the Reformed tradition that serves the church of Jesus Christ.
WTS seeks to hire a bilingual (Spanish-English) professor to serve as a full-time, tenure-track member of the faculty who teaches courses in both English and Spanish.  This faculty position is open to any field or discipline, with a preference for someone who can teach courses in Old Testament or New Testament.
All faculty positions report to the Vice President of Academic Affairs (VPAA) with duties assigned by the VPAA, and are expected to contribute constructively to the seminary's Reformed theological identity and to its mission "to form women and men for faithful Christian ministry and participation in the Triune God's ongoing redemptive work in the world."
This faculty member will be able to teach in all the academic programs of the seminary, including its English-language MDiv, MA, DMin, and certificate program and its Spanish-language certificate and DMin programs. WTS aims to offer an MA entirely in Spanish as early as 2022, which this faculty member will support through teaching.  In the fall of 2021, WTS enrolled 97 students in its Hispanic Ministry Program (HMP) certificate programs, including 35 students associated with the Reformed Church in America.  The seminary has also established partnerships with other institutions in Latin America and the US.  This candidate will be able to contribute to this exciting and growing part of the seminary's curriculum.
The professorial field/discipline is open; the rank will be assigned at a level commensurate with experience.  A PhD or other terminal degree is required.  The appointment will begin in July, 2022.
For a complete position description and additional information, go to WTS website: Professor
Interested candidates should send a letter of application, including a curriculum vitae, to: Faculty Search Committee, Attn: Rayetta Perez, Director of Administration and Human Resources, [email protected]  For best consideration, please apply by January 24, 2022.