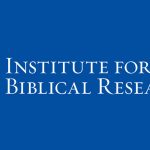 Website Western Theological Seminary - Holland, MI
Western Theological Seminary - Holland, MI
Western Theological Seminary (WTS) is an evangelical and ecumenical community of faith and learning in the Reformed tradition that serves the church of Jesus Christ.
This is a full-time administrative faculty position, with the faculty member expected to be active in teaching, scholarly research, institutional service, and service to the Church. Professorial rank will be assigned at a level commensurate with professional experience.
The Professor and Director of the APDP is responsible for launching and overseeing the Hope College and Western Theological Seminary BA/MDIV accelerated degree program. This program offers students the opportunity to complete BA and MDIV degrees in five years, with co-curricular mentoring and programming facilitated by the Director.  The APDP prepares students to serve rural and urban contexts through co-curricular, work, and internship components focused on developing a biblical vision of work and economics and cultivating skills to engage contemporary economic, political, and cultural realities.
All faculty positions report to the Vice President of Academic Affairs (VPAA) with duties assigned by the VPAA. Faculty are expected to contribute constructively to the seminary's Reformed theological identity and to its mission "to form women and men for faithful Christian ministry and participation in the Triune God's ongoing redemptive work in the world," and to fully support its Faculty Statement on Forming Women for Ministry.
The appointment will begin in the 2022-23 academic year.
For a complete position description and additional information, go to the  WTS website
Interested candidates should send a letter of application, including a curriculum vitae, to: Faculty Search Committee, Attn: Rayetta Perez, Director of Administration and Human Resources, [email protected]  For best consideration, please apply by May 13, 2022.