Full Time
Tenure Track
This position has been filled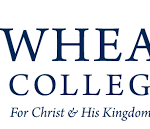 Website Wheaton College
Wheaton College seeks a well-established Associate Professor or Professor for a graduate faculty position in New Testament. This full-time, tenure-track appointment begins in July 2021. Along with evidence of outstanding teaching, a successful candidate should have a strong scholarly publication record that would be commensurate with supervising Ph.D. students. Specialization in the Pauline corpus is preferred.
Review of the letters of interest and CVs begins on August 1, 2020. Please send a letter of interest and curriculum vitae to: New Testament Search Committee, Attn: Linda Bretz, Senior Office Coordinator, School of Biblical and Theological Studies, Wheaton College, 501 College Avenue, Wheaton, IL 60187, or via email to: [email protected]. Application forms will be sent to promising candidates.
Wheaton College is an evangelical Protestant Christian liberal arts college whose faculty and staff affirm a Statement of Faith and adhere to lifestyle expectations of the Wheaton College Community Covenant. Wheaton is an equal opportunity employer committed to recruiting and retaining a diverse and talented workforce and student body. We encourage the expression of multiple perspectives within a Christian worldview, inside and outside the classroom. For more information about Wheaton College visit www.wheaton.edu.
Additionally, Wheaton College aspires to provide a physically safe environment for students, staff, and faculty to learn and work. In support of this objective, the College requires background checks for final candidates, after an employment offer is extended. Employment is contingent upon successful completion of a background check.