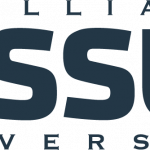 Website William Jessup University
Christ-Centered Higher Education
Fulltime tenure-track faculty position in Biblical Studies (with Old Testament or New Testament specialization depending on qualifications)
This faculty position within the School of Theology & Leadership at William Jessup University ("Jessup") is responsible for quality preparation and delivery of course material in the field of Biblical Studies, as well as participation in the culture and initiatives of both the School and the University.
Start Date: August 1, 2022
ROLE EXPECTATIONS
1. Pastoral heart for students and their spiritual formation (in addition to a passion for teaching);
2. Versatility (online teaching, traditional classroom, flipped classroom, etc.);
3. Generally teach four (4) classes each semester (Fall/Spring);
4. Teach in both graduate and undergraduate programs as needed;
5. Build and teach fully online courses as appropriate;
6. Conduct research in area of expertise;
7. Advise undergraduate students on issues of curriculum, education, and professional goals;
8. Participate in regular meetings, planning, goal setting, assessment work, University events, and other faculty responsibilities;
9. Engage in professional development as appropriate to maintain expertise;
10. Present a sound Christian testimony with the ability to integrate faith and learning;
11. Subscribe to Jessup's Statement of Faith, and Community Covenant and its Chapters.
QUALIFICATIONS
1. Completed terminal degree (PhD preferred) in the area of either Old Testament or New Testament;
2. Successful teaching experience in Christian higher education;
3. High view of the authority of Scripture, unwavering support for women in all ministries, passion for equality and racial reconciliation, heart for the gospel and God's mission to the world, affirmation of the Lordship of Christ, and commitment to the unity of the church;
4. Current active engagement in a local church.
SKILLS & ABILITIES
1. Ability and willingness to work effectively with international students;
2. Ability to integrate Christian thought and values in all aspects of faculty life;
3. Ability to engage in critical thinking and exercise independent judgment;
4. Ability to maintain confidentiality and manage confidential information;
5. Ability to communicate effectively in written and oral form;
6. Ability to take initiative without direct supervision.
WORKING ENVIRONMENT
The employee agrees to promote the values and mission of Jessup as a private Christ-centered University and
live a life consistent with biblical principles. All employees of the University are expected to firmly support without reservations Jessup's doctrinal statement of personal Christian faith, and the Community Covenant and its Chapters. Employee's performance shall be assessed, in part, by meaningful progress in their Biblical spiritual formation role. This includes leading class devotions, leading a SFG (Spiritual Formation Group), or performing other duties consistent with the Biblical spiritual formation role. The employee shall document their Biblical spiritual formation roles in partial fulfillment of the University Service requirements in their professional development and tenure evaluation processes.