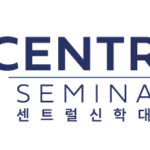 Website Central Seminary
Your calling. Your values. Your seminary.
Central Seminary (Shawnee, KS) seeks a full-time faculty member who will teach in a field of expertise and will serve as Contextualized Learning Director. Professorial responsibilities will include teaching an anticipated 12-16 hour load per year, advising and mentoring masters-level students, and participating in the academic work of the seminary. The Contextualized Learning Director provides administrative support for contextualized learning courses and guides the capstone process for students serving in varied geographic locations. Depending on applicant interest and experience, responsibilities may be negotiated to include directing the Master of Divinity program or filling the Dianne C. Schumaker Peace and Justice Endowed Chair. Remote work may be negotiated. All applicants are encouraged to apply, especially those bi-lingual in English and Korean or Burmese.