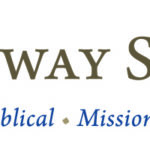 Website Gateway Seminary of the Southern Baptist Convention
Duties: The professor will be based at the Ontario, CA campus of the Seminary, teach Old Testament and related courses at both the master's and doctoral levels, supervise students, represent and promote the discipline and the Seminary among the Seminary's various constituencies, and participate in general faculty responsibilities.
Qualifications: An appropriate doctoral degree from an accredited (regional and/or ATS) institution is required. Candidates are expected to have an established track record of productive teaching and scholarship for the church and for the academy, as well as a demonstrated commitment to collegiality, to supporting students and promoting their success. Candidates should have a demonstrated ability to participate in various forms of instruction, including classroom instruction, online instruction, and supervision of individual study programs. The candidate's background should reflect an ability to function in a multi-cultural context. A successful candidate must affirm the Baptist Faith and Message 2000, as well as the mission and vision statements of the Seminary. GS faculty are required to be active members of a Southern Baptist Church; in the cover letter, please describe your current church or denominational affiliation.
Rank and salary: Determined by credentials and experience.