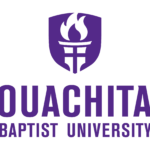 Website Ouachita Baptist University
The Pruet School of Christian Studies at Ouachita Baptist University invites applications for a tenure-track position in Bible to begin August 2024. The successful candidate will display evidence of excellent teaching in the context of a liberal-arts education; scholarly activity in the field of New Testament studies; a collegial commitment to professional, university, departmental, and community service; an authentic Christian faith lived out through personal discipleship and active involvement in a local church; and support for the university's vision, mission, and values.
Primary teaching responsibilities will include biblical studies courses (possibly including biblical languages) as well as Survey of the Bible and Interpreting the Bible. Other responsibilities will include supporting students through academic advising, working with colleagues to develop new and existing programs, and actively participating in campus life. Additional opportunities exist for on and off-campus engagements, such as research and professional development. Rank and salary are dependent on qualifications. A PhD in New Testament and experience serving in ministry are essential. The successful candidate will be expected to become an active member of a church that partners with the ABSC.
To apply, complete the Faculty Application for Employment, a electronically forward all documentation to [email protected]. Priority review of completed applications will begin on December 1 and will continue until the position is filled.
Consistent with our mission as a Christ-centered learning community, Ouachita Baptist University seeks to develop a diverse faculty for the benefit of our students and stakeholders. Ouachita is a Christian liberal arts university founded in 1886. Of its approximately 1,800 students, more than 1,500 undergraduates attend the university's highly residential campus; the university also offers graduate and fully online degrees to serve students with a variety of educational programs. Ouachita's beautiful 200-acre campus is situated on the Ouachita River, is minutes from DeGray Lake Resort State Park, and is in the foothills of the Ouachita National Forest. To learn more about the university, see the opportunity profile and visit obu.edu/jobs.