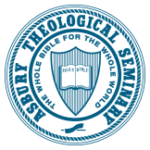 Website Asbury Theological Seminary
Asbury Theological Seminary announces a faculty position in the area of Inductive Bible Study and Old Testament commencing July 1, 2024. The initial appointment is for three years and is full-time, renewable, tenure track. Rank is open. The position is based in Wilmore, KY, and would involve teaching six courses per year distributed across the Wilmore campus, extension sites, and online.
Qualifications: strong personal faith in Jesus Christ, mature Christian character, and active involvement in one's congregational and denominational life; completion of a Ph.D. in Old Testament or the area of biblical studies with a focus in Old Testament; working knowledge of and strong commitment to the method of inductive biblical studies (as represented by the instruction at Asbury Seminary) and to Old Testament studies; demonstrated effectiveness or promise in classroom instruction, including online and hybrid formats; demonstrated scholarly achievements or evidence of capacity and commitment to make a scholarly contribution within one's field; demonstrated ability or promise regarding collegial relations and contribution as a member of a theological faculty.Women and all minority and diversity candidates along with veterans and individuals with disabilities are strongly encouraged to apply.
Asbury Theological Seminary is a confessional seminary in the Wesleyan tradition. Unambiguous and enthusiastic agreement with the Seminary's confessional Statement of Faith, Mission, Strategic Vision, Collegial Faculty Covenant, Code of Institutional Values and Conduct, and Ethos statement is required. asburyseminary.edu/about/theological-orientation/
Nominations or questions may be addressed to:
Dr. David Bauer
Dean of the School of Biblical Interpretation
Asbury Theological Seminary
204 N. Lexington Avenue
Wilmore, KY 40390
or via email at: [email protected]
Deadline for applications: Midnight, November 5, 2023.